Mhada Exam Date 2021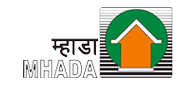 Applications were invited online to fill 565 posts under 14 categories for MHADA Recruitment 2021. The advertisement was released on September 17, 2019.
Out of the total 14 categories, MHADA has announced the examination dates for some of the categories. They are as follows:
Date of examination
Cadre
December 5, 2021
Shorthand writer
Civil Engineering Assistant
Surveyor
Tracer
December 12, 2021
Executive Engineer (Architecture)
Deputy Engineer (Architecture)
Assistant Engineer (Architecture)
Assistant Legal Adviser
December 12, 2021
Junior Engineer (Architecture)
Mhada exam date
Suggestions have already been published regarding the format of the above examinations and the syllabus.
MHADA has informed that the candidates who have applied for the above examination will be informed on the above email ID and on their mobile number while applying for their hall ticket advertisement.
In addition to the above-mentioned exam dates, the remaining exam dates will be announced soon through
The exams on 5th December 2021 have been postponed as MHADA has taken this decision as it is a state service exam on that day.